Disclosure: We only recommend products we use or would use. All opinions expressed here are of our own. This post may contain affiliate links. Those affiliate links may allow the site to generate a small commission. That commission does NOT effect the price you pay for the product. Read our full privacy policy and affiliate disclosure.
I've been lucky enough to visit many corners of the Italian Abruzzo Region over the past 7 years. At 18, I packed my suitcase and flew to Pescara, in Italy, to be an Au-pair (a foreigner who, in exchange for room and board, participates in language and cultural exchanges while helping with child care and possibly housework). The family who hosted me quickly became a second home and I joined them in countless visits to small, charming Città Abruzzesi (Abruzzo towns). My first stay lasted just over three months, and since then I've returned to visit my Italian family and this authentic region three times.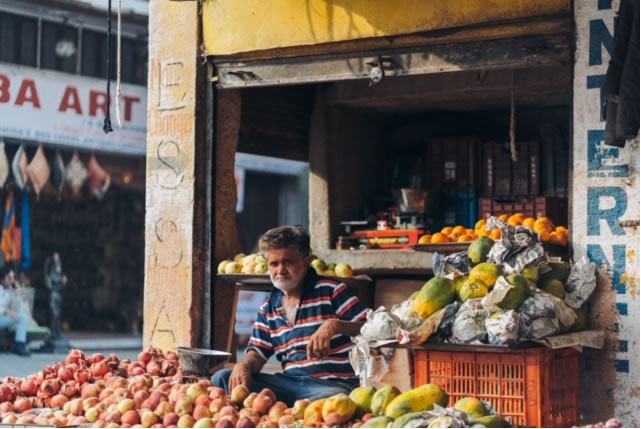 With those visits, I absorbed the Italian culture and language – while exploring most of the country. From driving through the north of Italy into Austria, and doing the reverse down to Sicily, I've been in all directions. From small villages to the biggest cities, my heart has always stayed in Abruzzo. A quick google search will let you know that Abruzzo is found in central (geographically) and southern (culturally) Italy, and a quick look below will give you ten reasons to make the short trek there:
1. Mountains and Sea
Abruzzo hosts both the Adriatic Coastline and the Apennine Mountains – meaning you can indulge in the beaches that hug the Adriatic sea, or drive up into wild land surrounded by breathtaking natural landscapes.
2. Central – Easy To Get To
Trains and buses will bring you all over Abruzzo – it's capital, L'Aquila, is a short hour and a half drive from Rome. The Italian train system is notorious – as its population – for their leisurely approach to timetables. However, I've always found their buses and trains for being punctual and incredibly pleasant. For example, I recently took a bus (through prontobus.com) from Rome to Pescara – it was a 3h journey during which a lovely attendant offered fresh coffee, water and cookies.
3. National Parks
Abruzzo holds the title of "Greenest Region in Europe" – mainly because it's protected land makes up nearly half of its territory. It has three national parks and 38 protected nature reserves offer amazing views and varied fauna. While at times difficult to access, all are worth a visit.
4. Arrosticini
This one deserves a title all for itself – while traditional Abruzzo cuisine has many delicious staples, Arrosticini is the clear winner. Arrosticini – in its most popular form, is skewered lamb or mutton. Such a simple dish, but taste it once and you'll never forget. They even have a special grill dedicated to this magical dish. A true Abruzzese will tell you to rub the meat on a piece of bread before eating it directly from the skewer.
5. Some of the Best Cuisine in Italy
Everyone knows Italy is known for delicious food – but Abruzzo has been titled as the best place to dine in Italy (I meant it – look it up!) It's character and isolation has allowed for a totally independent culinary tradition – some of their staple ingredients include lamb, ricotta, truffles and saffron. A lot of their traditional cuisine revolves around self-sustainability, which is still central in most kitchens run by Nonnas. The clichéd Olive Oil is also sacred in this region, in fact so sacred that they rarely use butter – having based all their recipes on Olive Oil since the beginning of time.
6. The Trabocchi Coast
Belonging to the Chieti province of Abruzzo, the Trabocchi Coast is 70km spread of Trabucco which were originally fishing instruments that are now synonymous with Abruzzo culture. They are impressive and imposing fishing machines, where the wide nets would lower into the water and intercept fish found along the coast. Today many of them are converted to restaurants, while others simply stand tall along the coast, a staple of the Abruzzo heritage.
7. Local Airport
Located in Pescara, the Abruzzo International Airport connects the region to other Italian cities and European countries. It hosts many low-cost airlines, most notably Ryanair, making it an easy option to travel in and out of this region.
8. Beautiful and Accessible Towns and Cities
Abruzzo has four main Provinces: Chieti, L'Aquila, Pescara and Teramo. Each home to impressive and idyllic Italian towns. A quick bus or train ride can bring you into small villages such as Penne (yes, like the pasta), where you'll be transported into a cobbled street fairytale. Sulmona, known for it's Confetti heritage, offers the perfect mountainous backdrop to authentic old world feel. A short drive and you could find yourself in a picturesque town built around a castle and abbey on a hill, Loreto Aprutino (look it up in google images – and imagine yourself getting lost in its maze-like streets).
9. Hidden Treasures
When I first visited Santo Stefano di Sessanio – I was transported back in time. It felt like a privilege to visit such an authentic medieval clifftop village. Its homes are largely abandoned, but it is gaining popularity as a weekend vacation and some effort is put into restoration. A short drive from Rome, it truly offers a glimpse into one of Italy's prettiest villages (really, I'm not fibbing – look it up!). This is one of many hidden gems in Abruzzo – it's a treasure trove of UNESCO heritage sites, medieval towns, and idyllic beaches.
10. Authentic Italy
From the cheese, to the wine, to the olive oil: Abruzzo is typical Italy. Prepare to fall in love with its landscapes, its people and its character. Forte e gentile is the Abruzzo motto – "Strong and Kind", which perfectly describes its charm.